Roy Tighe is a North American actor based in Los Angeles, CA, and was born in Fort Frances, Ontario, Canada.
Roy moved to Vancouver, British Columbia in 2001 to take the Film and Television program at Capilano College. Shortly after college Roy started doing stand up comedy at Yuk Yuks Comedy Club in Vancouver, Calgary, Alberta and in various other comedy clubs in the surrounding areas.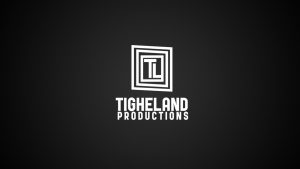 In 2008, Roy founded Tigheland Productions which has produced 200 videos since then for commercials, short films, sketches and webisodes.
Tigheland Productions is currently developing and pitching new projects for film and TV. The first project Roy and Tigheland produced was "The Backshop Show". Roy created, acted, wrote and produced this hit web series. Since then, Tigheland Productions and Roy have produced dozens of viral shorts and helped other talented actors with production on there web series as well.
Currently, Tigheland Productions and Roy have their first feature length documentary in post production which Roy directed, titled "Never Be Done: The Richard Lett Story", scheduled completion date 2014. Roy currently lives in Los Angeles, California working as an actor and running Tigheland Productions.